Global Digital Ad & Traffic Solutions
engage your audience and let our technology deliver the highest results for each ad impression
Great CPM & CPA Rates
Global Coverage
By combining the campaigns of thousands of direct advertisers and local ad networks, Cyberweb provides the ultimate level of audience monetization and the highest revenue per visitor.
Ensures The Highest Revenue
Automatic Optimization
Our optimization system eliminates the need to constantly monitor your ad inventory. Just use any of our tags in your code and the system will automatically take charge and tweak your campaigns for optimum performance.
Setup Complexity - Simply
Easy To Setup
Choose from the widest variety of top-performing ad units designed to give you the flexibility to choose your ideal level of monetization from our advertising platform, optimized across all screen sizes and devices.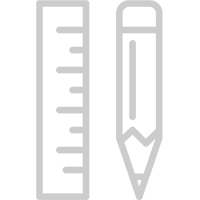 Monetize Everything
No matter how niche your content or app is – we will find you the perfect advertising match. We leave no stone unturned.
Get In Touch
Whether you're looking for answers, would like to solve a problem, or just want to let us know how we did.
Stay Updated
Stay connected to the latest news and information from Cyber.Web, company and technology news via Email.